Supporting carers so no-one has to care alone!
Supporting carers so no-one has to care alone!
Inspire Doncaster providing
Homecare Services
in Doncaster
Inspire Doncaster providing
Homecare Services
in Doncaster
We inspire you to leave your loved one in our incredible care
Our Doncaster homecare services support people living with Dementia, Social Isolation, Autism, Asperger's, those living with long term illnesses, wheelchair users (providing that if they want to go out they can transfer themselves into a vehicle).
"Those with dementia are still people and have stories to tell. They have character and are all unique individuals.
They just need to be interacted with on a human level"

Befriending Service
Our Befriending Service is for people in the local community who are living with Dementia, social isolation or bereavement.

Dementia Awareness
This is a brand new service to Doncaster and it will help Domiciliary and Care Home staff understand more about Dementia.

Companionship
Companionship is having someone you know or like with you, rather than being on your own.

Assisted Shopping
Do you find shopping on public transport difficult? Do you need a little help?
Inspire's Day Centres are an integrated day facility that also offers enhanced services such as active rehabilitation and Dementia services.
Included are morning/afternoon snacks, and a two-course meal at lunchtime all in one convenient location at an 'All in one Price'.
This service supports caregivers who need to take some time off on weekdays for urgent work commitments or to run errands.Our centres encourage those living with Dementia, the socially isolated and the elderly to engage in interactive activities such as regular exercises, interesting games and social activities.
Our Day Centre venues are:
THE LINNEY COMMUNITY CENTRE
Weston Road, Balby, Doncaster, DN4 8NF (at the rear of the shops)
Monday's & Tuesday's 10am – 2pm
QUAKER ROOMS
Oxford Place, off St James St, Doncaster, DN1 3SL
Wednesday's & Friday's 10am – 2pm
Included is free transport to and from the centre, light breakfast on arrival, mid morning/afternoon snacks two course home cooked lunch, lots of fun social activities. (Booking is required).
We provide a FREE door to door service in our cars to the day centre. We also support wheelchair users providing the person can transfer themselves into the car with little support.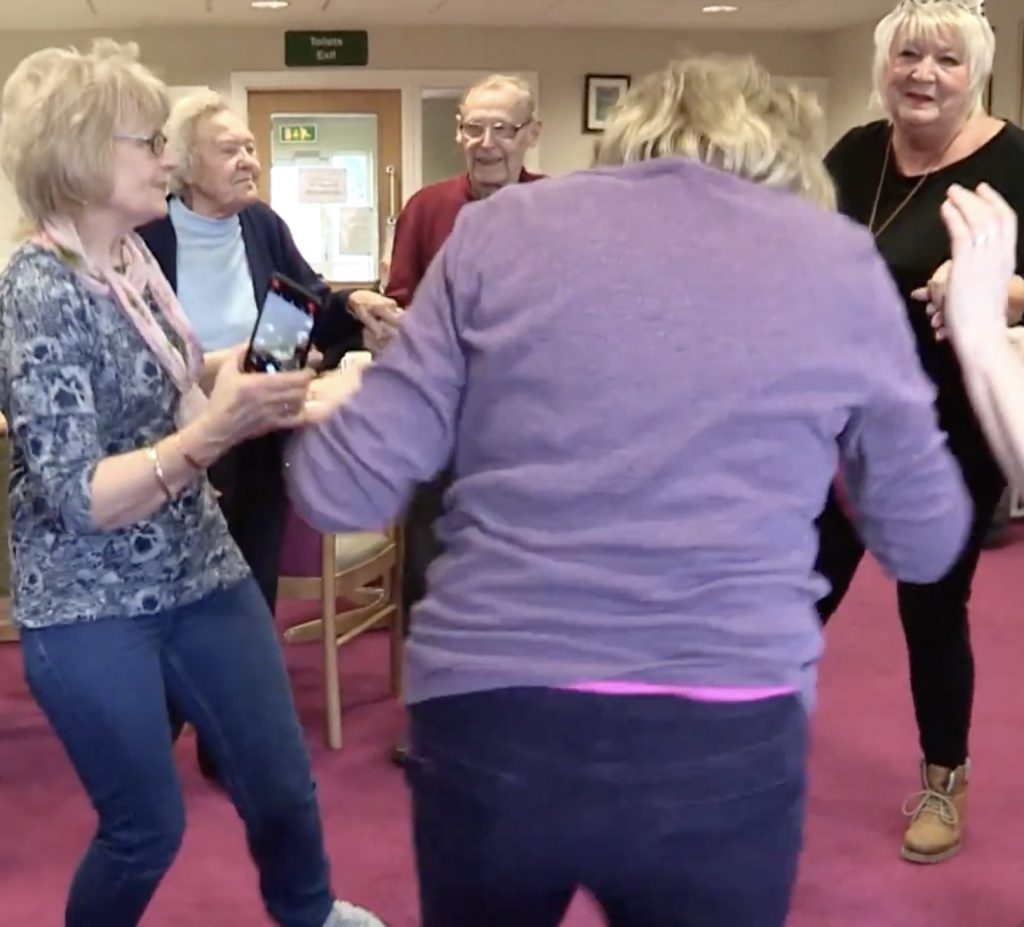 "I didn't look around anymore once I had heard of Inspire and knew of their background in the care profession"
"I am very pleased with the service provided as I now can go out leaving my partner in safe and professional supervision, knowing he will be well looked after"
"The support workers have become mum's friends and they have a fantastic relationship. It's not just a service they provide, it's companionship and trust."
"We used the befriending service for mam and it was perfect for her and me. She was very well looked after, stimulated, and able to pursue one of her old hobbies – she absolutely loved this and I could relax because I knew I didn't have to worry"
"I have found your service very useful to refer clients to as it is person-centred and fits to the needs of the individual client...Your service has enabled a client to have time out in her role as carer so helped in reducing her stress and anxiety levels. Thank you."
"Your befriending service has opened so many doors for me, my male befriender is so kind and considerate, and nothing is too much trouble… In the past I have used taxis but my befriender takes me on visits, even if I just sit in my wheelchair looking at the views, the wind on my face feels so nice and I feel free and content."