It is always pleasing to receive positive feedback and we wanted to share an email we received regarding Trevor – one of our Support Workers/PA.
 
"Hi,

I was in a coffee shop in Armthorpe with my daughter today. A guy (PA) came in with an older guy in a wheelchair. They were engaged in conversation the whole time they were there – the PA was really engaging and attentive to his senior. The coffee shop is small so it was difficult to miss their conversation. They spoke about where they'd both worked in the past, the local pits, whether the older guys wife might enjoy accompanying them next time.

The PA treated his senior with the utmost respect and had the natural ability to keep the conversation going seamlessly. It was clear the older guy was enjoying his time out and his cuppa.
As they were leaving, I asked the PA who he worked for and he told me Inspire. I said I was really impressed by his approach (I work in social care). We were able to wish the older guy a happy 94th birthday for last week.

I would just like to feed this back to you. What a great example of companionship!!"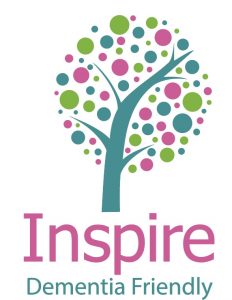 All our Support Workers treat our clients with dignity and respect as well as establishing friendly relationships – it's part of who we are and what we do!
For further information on how we can help and our services please contact:  
Marilyn Cockett on: 01302 770662/ 07899050622 or email: hello@inspiredoncaster.com