Dementia is a condition caused by pathological changes to the brain that progress over time and it can negatively affect a person's ability to carry out daily tasks. A person with a diagnosis of dementia will experience symptoms such as memory loss, changes in their mood and personality as well as changes in the way they relate to others. 
It can be difficult for family members to understand what a person with dementia is going through and is often a difficult time for both the people affected as well as the carers looking after them. Symptoms can affect different people in different ways, but they can all be managed and supported.
It is important to know that there is help available to ensure that the person with dementia still enjoys a good quality of life.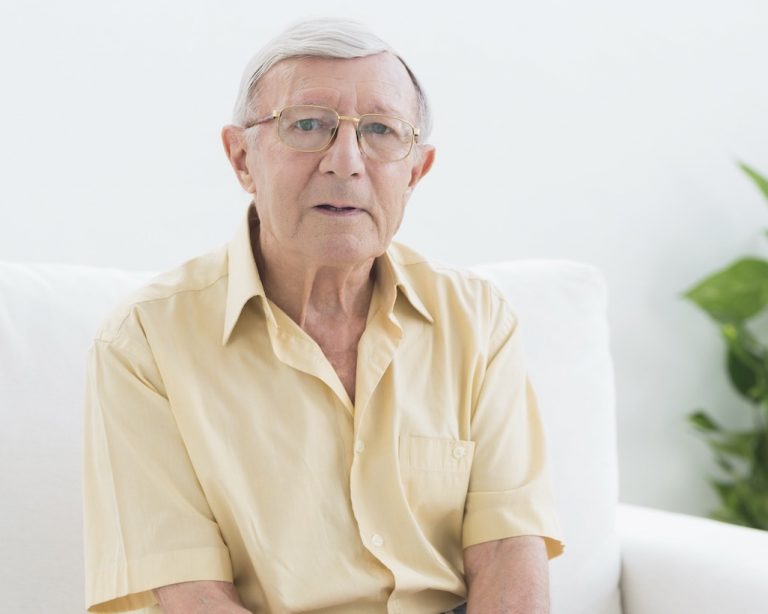 In recent years, there has been a noticeable increase in the number of people diagnosed with dementia, affecting not only the elderly, but the middle-aged population as well.  This has led to a rise in the number of clients who need dementia support at home,  but do not want to move into care homes. 
As Dementia is a progressive disease, your loved one will begin to need your help with day-to-day tasks like eating, getting dressed and using the bathroom. Sadly, dementia can deprive your loved one of his or her ability to communicate, to remember your names and even to recognize the people he or she loves. This can be difficult for you and your family, and it's important to know that you're not alone.
Dementia care can be demanding, but it doesn't have to be overwhelming. Taking care of a loved one with dementia is never easy and doing it at home can be especially challenging.  The best way to do this is by making accommodations that meet your loved one's specific needs. You will want to ensure that they are safe and comfortable and are receiving the proper level of care, but it can be emotionally draining. The following tips for dementia friendly homes will make their daily life a little easier.
5 Tips for a Dementia Friendly Home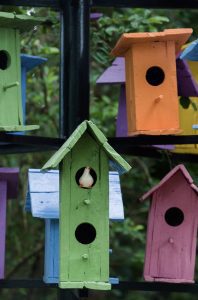 Professional Dementia Homecare
There are a variety of options available for people with dementia, including homecare services and adult daycare. 
If you care for someone who is living with dementia, you know how difficult it can be to maintain a good quality of life so finding a homecare service that is reputable and can provide quality services can make a big difference in the care someone with dementia receives. 
Having a homecare support worker to help with the day-to-day tasks of caring for a person with dementia can ease the burden on the rest of the family and provide respite for the primary caregiver.
Support workers can make sure your loved ones are taking their medication, eating nutritious meals, providing company or taking them on much needed days out. 
Currently, there are over 5 million people living with dementia in the UK and the Office for National Statistics (ONS) has predicted that the number of people living with dementia in the UK will have risen to almost 7 million by 2051. According to Matthews, F.E et al (2016), someone in the UK develops dementia every 3 minutes, this figure changes to every 3 seconds when including the rest of the world.
The risk of developing Dementia increases with age, in fact, after the age of 65, you are twice as likely to develop it! There are also other risk factors and 75% of people are unaware that they can reduce the risk of developing it by changing their lifestyle to improve cardiovascular health.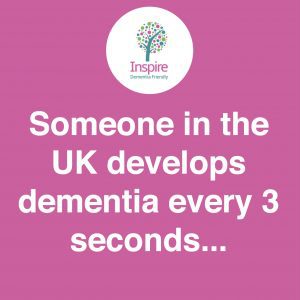 Day Centres For People With Dementia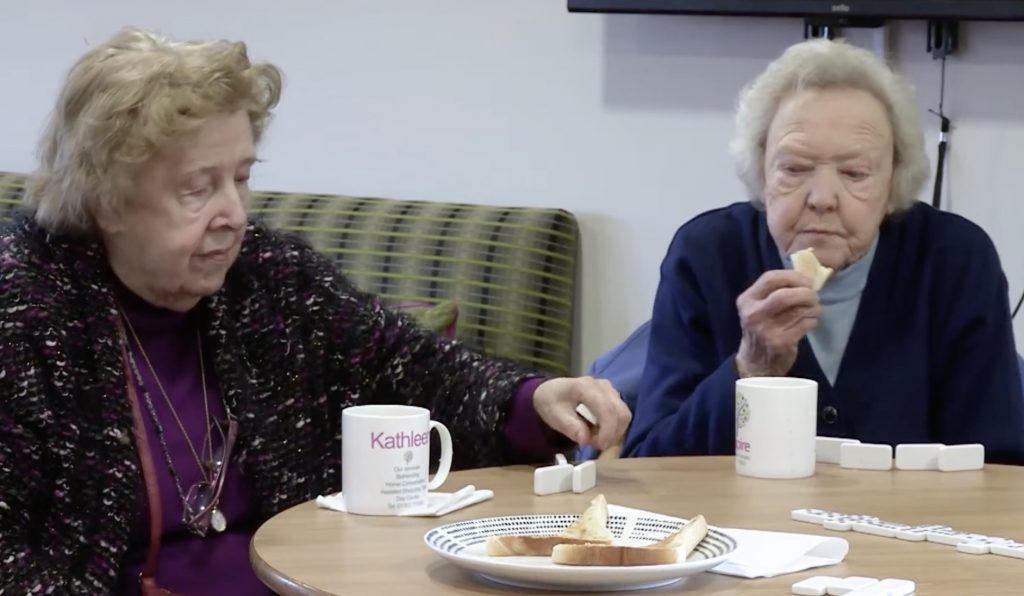 Almost immediately after a diagnosis of dementia, people need to begin planning for change. It's important to take time to get to know the person's needs and lifestyle, as well as to think about their future care.  
A day centre for people with dementia is a place where people can go to meet new friends, do things they enjoy and receive help with day-to-day tasks as their health needs change. Day centres can provide structure, opportunities for social interaction, support, care and advice.
Day centres for people with dementia are a good option for those who need daily support. They allow you to get some respite and spend some time with other people in a controlled environment. It is a good way to get some exercise and socialise with others. 
Support For You As A Carer
If you're a carer, you need support. A lot of support. You need practical help, emotional support, and someone to listen to you.
Sadly, you don't always get this.  Over a million people in the UK are carers, looking after someone with a disability, chronic illness, mental health problem or addiction. As a carer, you do an amazing job – and you deserve your own support. There's always something new to learn and the demands on you can be high. Having a professional support worker can provide respite as well as a friendly ear if you need to talk to someone who knows your situation.
The Importance Of Familiarity And A Friendly Face With Dementia Care
Dealing with the symptoms of dementia can be overwhelming for both the person living with dementia and their carers. Every person deserves the comfort and care they need to live life to the fullest. Our friendly support workers are experienced in providing dementia support in a way that helps the person living with dementia to feel safe and secure.  
How Inspire Doncaster Can Help Provide Respite Care
Care homes aren't for everyone and those in the early stages of Dementia who are able to live by themselves with a little help, don't feel the need to move into a care home.
Inspire provides a befriending and companion service to offer regular social contact and support. Our befrienders can sit and chat with loved ones providing respite to carers, giving them the opportunity to have some much needed "me' time. 
We also offer assisted shopping trips to people who find public transport or shopping difficult. We are able to pick up your loved ones and stay with them throughout, whether that's a trip to a shopping centre, grocery shopping or even a trip to the hairdressers/barbers.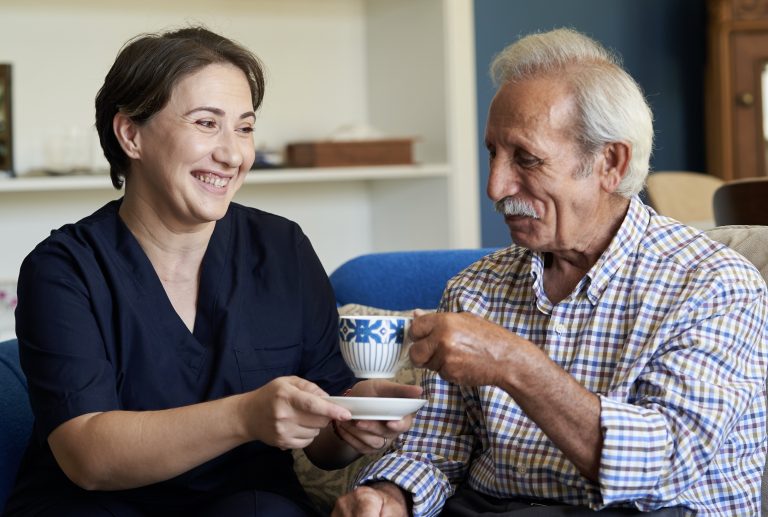 Inspire Services Post Pandemic
It is important for mental health that those living with dementia are able to get out and about and socialise with other people, but they will often lack the confidence to do these things alone.
Our team of support workers can chaperone your loved one to community groups and activities like singing, board games, cookery/baking and swimming.
Before the pandemic, Inspire's Day Centres provided a much-needed social hub for those with memory problems and dementia, they were able to take part in interactive activities that provided regular exercise and cognitive stimulation.
Due to the pandemic our Day Centres are currently closed but we hope to reopen them in the very near future.